Lightning Bolt Sake Cup FLOWER
Maruoka & Shinozaki
Hand made Japanese ceramics
Limited to 10
70 x 50 x 50mm
*We ship all over the world, and the shipping charge depends on your delivery address and your purchase amount. Find your delivery zone by shipping calculator in your cart (the shopping bag) and see the shipping charge.
*Depend of the process of hand made for our ceramics, since the texture, condition of the item image on the website can be different from that of the real item, please understand.
*Please allow at least 2 to 4 weeks for delivery.
SOLD OUT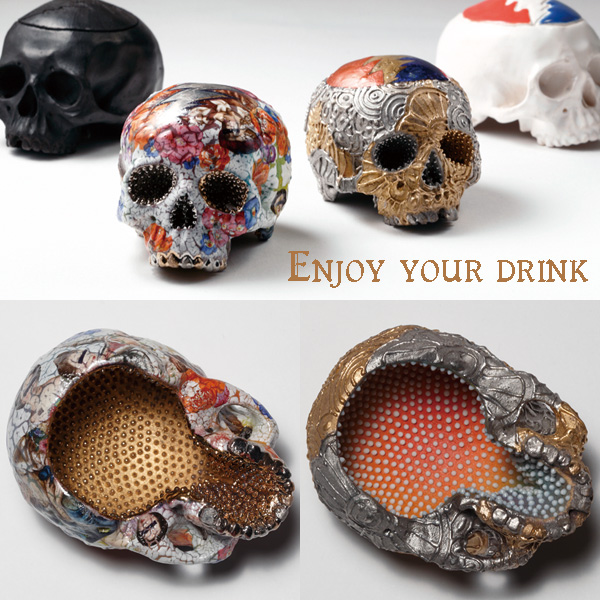 A collaboration work of Kazumichi Maruoka and Yumiko Shinozaki in decorating Maruoka's celamic skull by Shinozaki.
About Kazumichi Maruoka…
Born in Hiroshima, 1978. Skull artist based in Tokyo. He works on the subject of death and creates skull motif pieces such as pottery, drawing, and installation.
http://www.kazumichimaruoka.com
About Yumiko Shinozaki…
Born in Fukuoka, 1987. Graduated from Osaka University of Arts. Celamist.
https://www.facebook.com/shinozaki.yumiko/
Please see their beautiful works HERE. The following pictures are just some of them.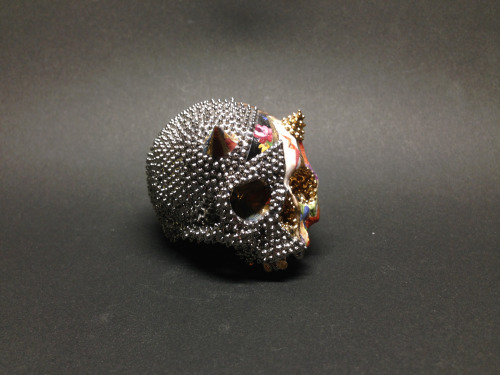 Related Products
Out of Stock

Ceramics

Hand made Japanese ceramics
Limited to 20
70 x 50 x 50mm

*We ship all over the world, and the shipping charge depends on your delivery address and your purchase amount. Find your delivery zone by shipping calculator in your cart (the shopping bag) and see the shipping charge.

*Depend of the process of hand made for our ceramics, since the texture, condition of the item image on the website can be different from that of the real item, please understand.

*Please allow at least 2 to 4 weeks for delivery.

$

130.00

Out of Stock

Ceramics

Hand made Japanese ceramics
Limited to 20
70 x 50 x 50mm

*We ship all over the world, and the shipping charge depends on your delivery address and your purchase amount. Find your delivery zone by shipping calculator in your cart (the shopping bag) and see the shipping charge.

*Depend of the process of hand made for our ceramics, since the texture, condition of the item image on the website can be different from that of the real item, please understand.

*Please allow at least 2 to 4 weeks for delivery.

$

130.00

Out of Stock

Ceramics

Hand made Japanese ceramics
Limited to 10
70 x 50 x 50mm

*We ship all over the world, and the shipping charge depends on your delivery address and your purchase amount. Find your delivery zone by shipping calculator in your cart (the shopping bag) and see the shipping charge.

*Depend of the process of hand made for our ceramics, since the texture, condition of the item image on the website can be different from that of the real item, please understand.

*Please allow at least 2 to 4 weeks for delivery.

$

280.00