Hanautah Purple
Hideyuki Katsumata
This print is a signed and numbered edition of screenprints.
Hand-Pulled 2 Color Screenprint
Edition of 20 Signed & Hand numbered
Printed by Zigame
386 x 544mm
*We ship all over the world, and the shipping charge depends on your delivery address and your purchase amount. Find your delivery zone by shipping calculator in your cart (the shopping bag) and see the shipping charge.
*Depend of the process of hand pulled for our screenprint, since the texture, condition of the item image on the website can be different from that of the real item, please understand.
*Please allow at least 2 to 4 weeks for delivery.
SOLD OUT
"Hanautah" is a name of the character Hideyuki created and very popular in his works. This print is the latest work of "Hanautah" and really rare to be silkscreened.
About Hideyuki Katsumata…
He has been holding many exhibitions in Japan since 2002. Also many solo shows and included in various group shows around the world, such as…
"Ninguem" at Sala Cega – Trezeta Musik in Sao Paulo, 2007.
"Yubi Sumo" at Forthrite gallery in Oakland, U.S.A, 2009.
"the roving exhibition Buro Beukorkest" in Holland in 2012 – 2013.
"DRAWABLE" group show at F.L.A. gallery in Florida U.S.A in 2013.
"Tropical Sushi" at Speedy Grandma gallery in Bangkok, 2014.
"Hide In My Brain" at Hellion Gallery in Portland, U.S.A, 2015.
"Asie Riderz" in Nantes, France, 2015.
"USO de HONTOU" at DCA gallery in Dundee, Scotland, 2015. etc…
Hideyuki also illustrated for various CD and vinyl records, including covers for Little Dragon, CUZ(Sam Dook from The GO! Team & Mike Watt from The Stooges), Rainbow Arabia, Simone White, Mutiny on the bounty, T-Bone, Ramp Recordings, and Mad et Len. Apart from being a drawing and painting mad man, he also loves to create motion video works for music clips and live VJing.
https://www.facebook.com/hideyukikatsumata
Please see his amazing works HERE. The following pictures are just some from his exhibiiton.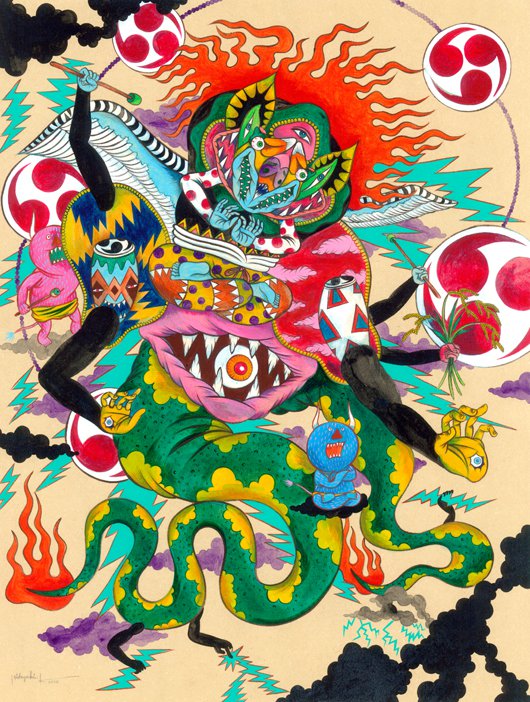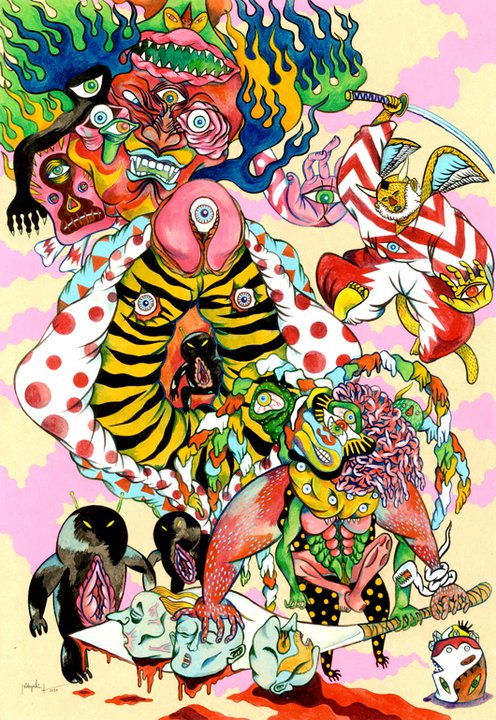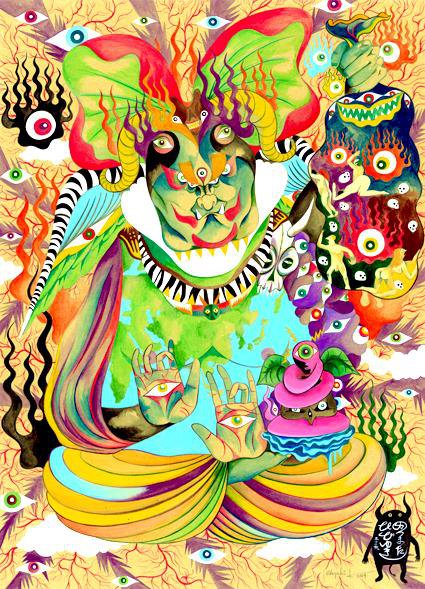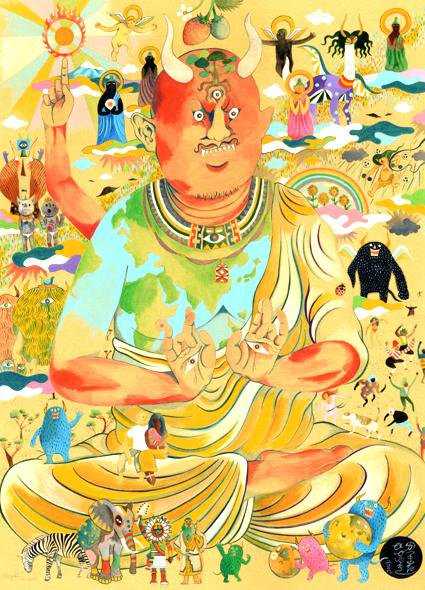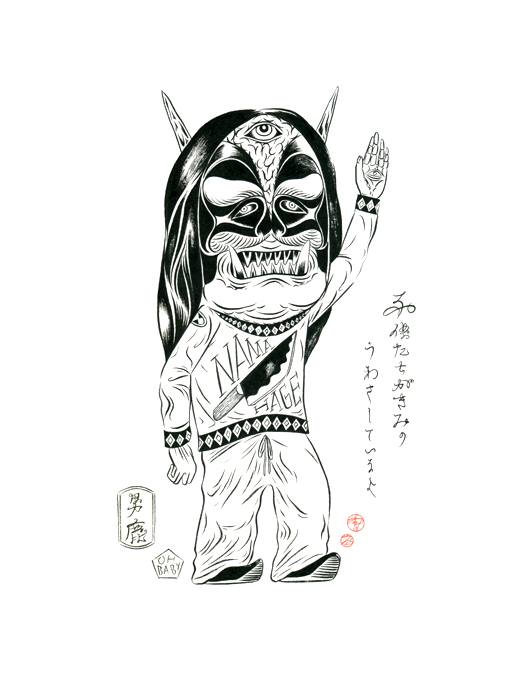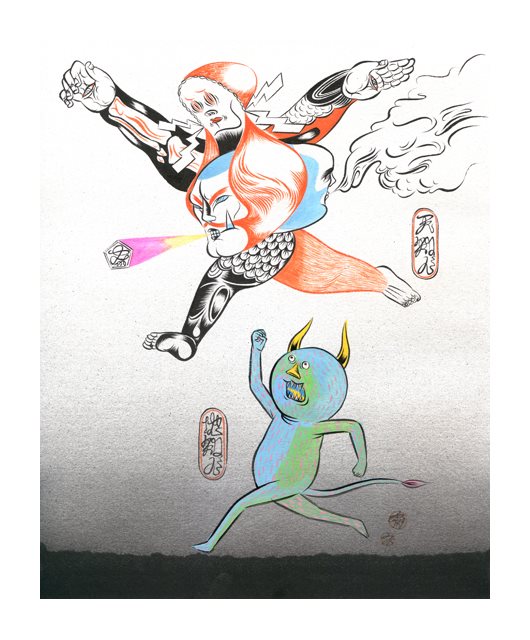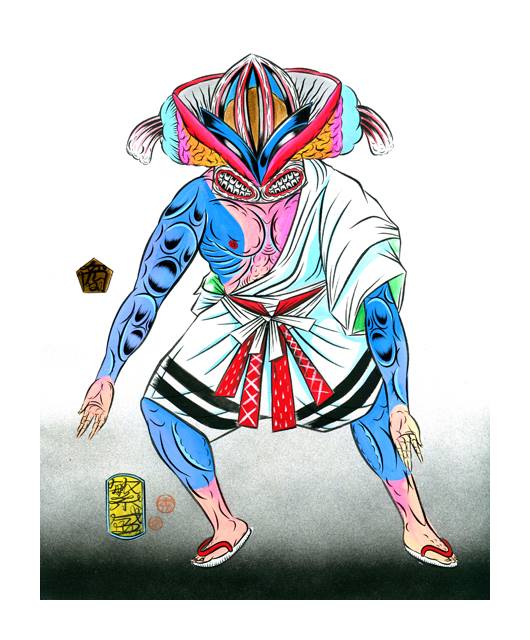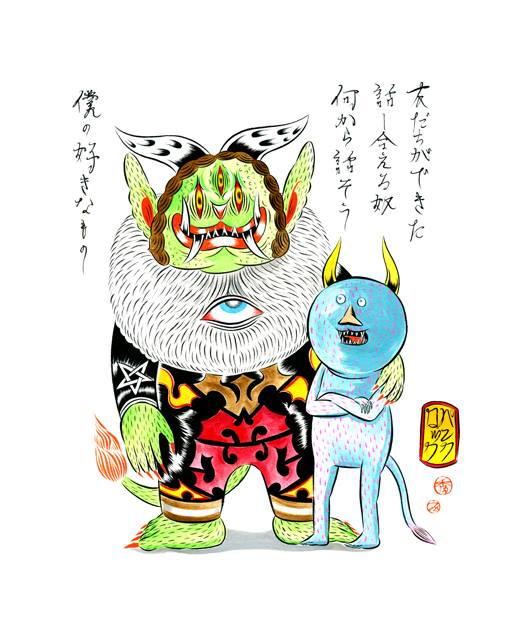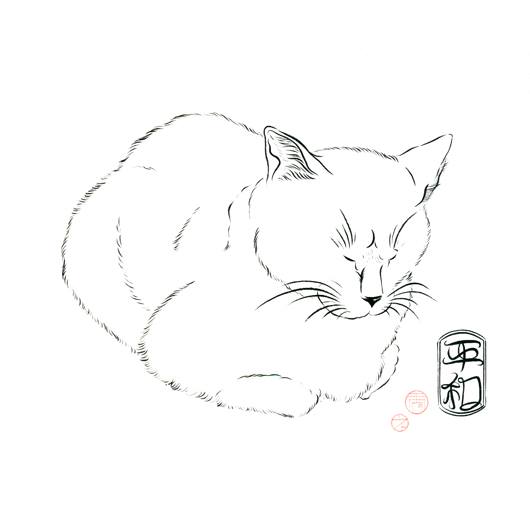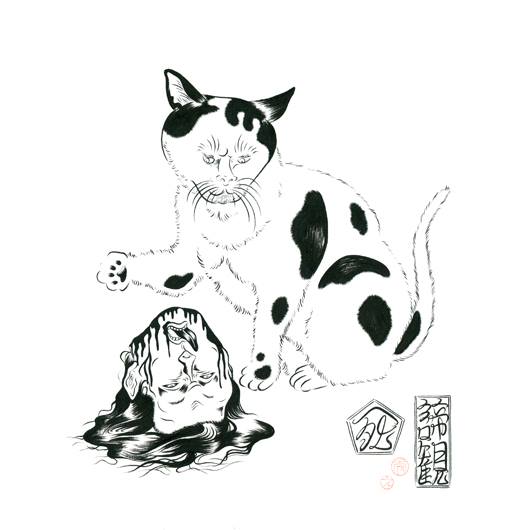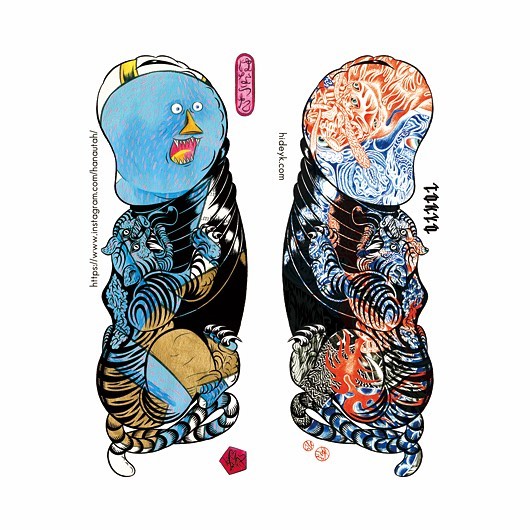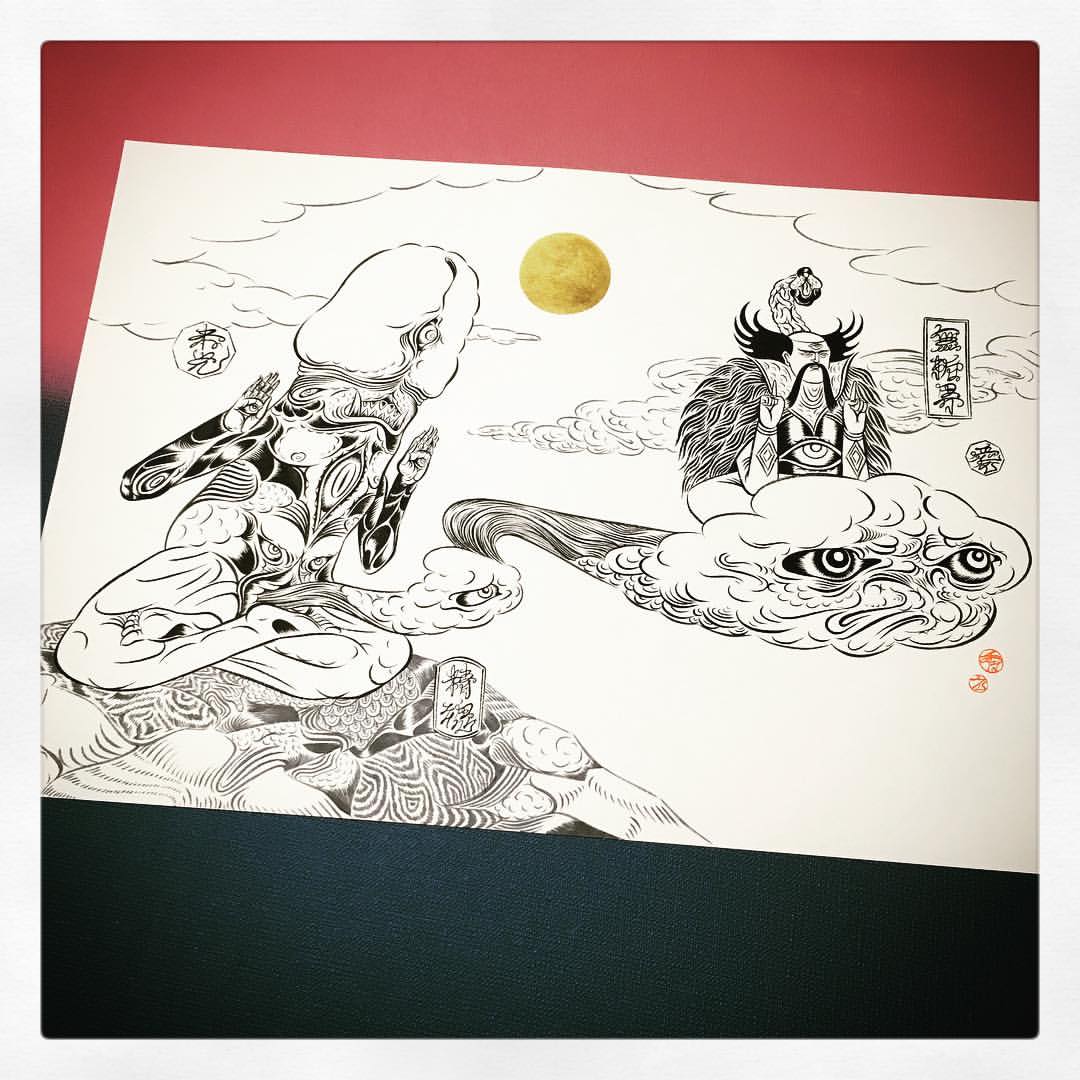 You may also like…
Out of Stock

Prints

This print is a signed and numbered edition of screenprints.

Hand-Pulled 2 Color Screenprint
Edition of 20 Signed & Hand numbered
Printed by Zigame
386 x 544mm

*We ship all over the world, and the shipping charge depends on your delivery address and your purchase amount. Find your delivery zone by shipping calculator in your cart (the shopping bag) and see the shipping charge.

*Depend of the process of hand pulled for our screenprint, since the texture, condition of the item image on the website can be different from that of the real item, please understand.

*Please allow at least 2 to 4 weeks for delivery.

$

35.00
Related Products
Out of Stock

Prints

This print is a signed and numbered edition of screenprints.

Hand-Pulled 6 Color Screenprint
Edition of 30 Signed & Hand numbered
Printed by Zigame
386 x 544mm

*We ship all over the world, and the shipping charge depends on your delivery address and your purchase amount. Find your delivery zone by shipping calculator in your cart (the shopping bag) and see the shipping charge.

*Depend of the process of hand pulled for our screenprint, since the texture, condition of the item image on the website can be different from that of the real item, please understand.

*Please allow at least 6 to 8 weeks for delivery.

$

65.00

Out of Stock

Prints

Giclee Print on Hahnemuhle German Etching 310g
Edition of 1 Signed & Hand numbered
Printed by Zigame
210 x 297mm

*Not framed print.

*We ship all over the world, and the shipping charge depends on your delivery address and your purchase amount. Find your delivery zone by shipping calculator in your cart (the shopping bag) and see the shipping charge.

*Please allow at least 2 to 4 weeks for delivery.

$

30.00

Out of Stock

Prints

Giclee Print on Hahnemuhle German Etching 310g
Edition of 30 Signed & Hand numbered
Printed by Zigame
594 x 841mm

*Not framed print.

*We ship all over the world, and the shipping charge depends on your delivery address and your purchase amount. Find your delivery zone by shipping calculator in your cart (the shopping bag) and see the shipping charge.

*Please allow at least 2 to 4 weeks for delivery.

$

150.00

Out of Stock

Prints

[Set of 3 Posters] are available here.

This print is a signed and numbered edition of screenprints.

Hand-Pulled 6 Color Screenprint including Metallic Inks
Edition of 100 Signed & Hand numbered
Printed by Zigame
290 x 590mm

Please note:
Please let us know if you want to combine shipping for your additional order print(s) on the different release date, we will refund the balance of shipping. However please understand the delivery time for each ptint.

*We ship all over the world, and the shipping charge depends on your delivery address and your purchase amount. Find your delivery zone by shipping calculator in your cart (the shopping bag) and see the shipping charge.

*Depend of the process of hand pulled for our screenprint, since the texture, condition of the item image on the website can be different from that of the real item, please understand.

*Please allow at least 2 to 4 weeks for delivery due to the process of hand pulled screenprint.

$

50.00