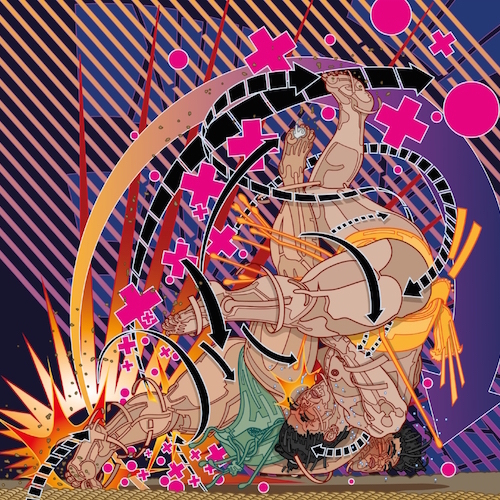 Alex Noble
 TOKYO, JAPAN
---
Australian born Artist and Creative Director, Alex Noble works out of his studio at Terrada Art Complex in Tokyo Japan.
As painter, Alex predominantly works with acrylic and watercolour – whilst combining digital mixed media for large-scale print making projects.
Currently, Alex's main subject matter is based around conflict and the human form, focusing the stress and stains of dynamic motion on the human body.
Alex studied Graphic Design and Multi-media at Perth College of Art and Design. Since leaving Australia in 2000 he has lived and worked in Asia as a Creative Director in advertising, specialising in beauty.
Exhibitions
2011 – Art Expo New York, Solo Section
2004 – Exhibit-A, Block 43 Singapore, Solo Exhibition
Education
Perth College of Art and Design
Awards
2016 – APAC Effie Awards Finalist for new products
2014 – IPA Award
2009 – Japan Import Car of the Year
2008 – D&AD Finalist writing single
2008 – AWARD Australia Finalist copy campaign
2007 – Tokyo Copywriters Club Finalist for sales and promotion
2005 – D&AD Finalist for illustration
2004 – Cannes Finalist for Entertainment and leisure campaign
2004 – Mobius First Place Print advertising campaign
2003 – Creative Circle Awards Singapore Silver print craft illustration
2003 – Creative Circle Awards Singapore Finalist print craft typography
website http://www.alexnoble.com
twitter https://twitter.com/Noble_Art
instagram https://www.instagram.com/alexnobleart
tumblr https://nobleart.tumblr.com
facebook https://www.facebook.com/alexnobleart
---